Coach Wendy is back tonight on The Indigo Room. She always brings us wonderful insights from her own life experience as she deliberately uses the Law of Attraction. Join us as you may have your own Aha moment.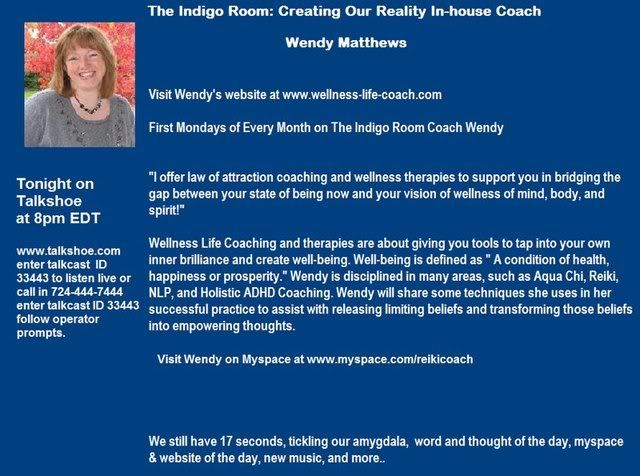 Visit Wendy online at www.wellness-life-coach.com
and on Myspace at www.myspace.com/reikicoach
Second hour open forum as we continue the book discussion of Ask and It is Given by Esther & Jerry Hicks. www.abraham-hicks.com The new website for the show is now open at http://theindigoroom.webs.com a portal for all Indigo Room sites on the web.
It is Given Book Discussion…CALL IN 724-444-7444 TALKCAST ID 33443
Ask & It is Given Book Discussion Written by Esther & Jerry Hicks
www.abraham-hicks.com