Welcome to the Indigo Room with Sydney Chase
The Indigo Room: Creating Our Reality with me, Sydney Chase, is based on the fact that we are spiritual beings having physical human experiences. And life is supposed to be fun, beautiful & delicious even when it's Wicky Wacky!
What do I mean by Wicky Wacky? It is a phrase I use instead of negative because negative sounds, well too negative!
Is your life full of wicky wacky experiences and emotions? This is the place for you.
You can join us live every Sunday at 1 pm Eastern, New York time and 10 am Pacific time. I share tips and tools to help let go of negativity, lack, fear, doubt and worry so you can manifest the life you desire.
Visit our Shop for new Indigo Room Stuffs.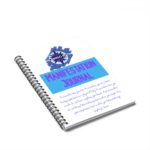 Each Tuesday I share a new I AM Statement to focus on. You will find them posted on Instagram, Facebook, Twitter, Tumblr and in our I AM Statement Group. Click one of the I AM Statement photos above to join our I AM Statements group on Facebook to share your statement or to find a new one.
I am also the author of Mind Garden of Eden, currently an E-book on Amazon. Soon you will be able to purchase it in paperback as well. Click the flower photo above to find out more.
GLOBAL GUIDED MEDITATION | 1 MILLION MEDITATORS | YOU ARE CALLED Aired Live, Saturday, April 5, 2020 at 10:45PM Eastern.
FEAR, THE FLU & THE NOVEL CORONAVIRUS Aired Live, Sunday, February 9, 2020 at 1PM Eastern.
0202 2020 MANIFESTATION & HEALING CODES Aired Live, Sunday, February 0202, 2020 at 1PM Eastern.