Tonights Show turned out really well. Diana and I are still working out the kinks with our equipment but all in all we are getting better at it..: ) We had some great Guests on Friday August 3 and tonight August 6.
Our Topic tonight was Knowing when to Ask for Help. And Creating a Yes. Our guest were Author Nora Klaver and Mediator Andrew Hearn. Pretty Cool!! Friday nights guests were Nick Rampley-Sturgeon and Lisa Mae. Read all about them below.
August 6, 2007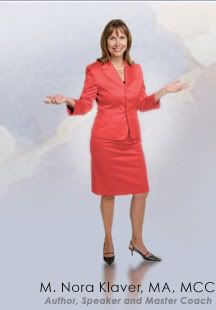 Nora Klaver
www.maydaythebook.com

Nora Klaver's writing matches her presentation style: open, gregarious, entertaining, yet insightful. Bravely willing to reveal herself through her stories, Nora's writing is easily engaging to men, women, young adults and seniors alike. Her first book, Mayday! Asking for Help in Times of Need grew from her own observations of clients, friends, and even herself. She saw, first hand, how we all struggle with asking for what we need. A certified ontological coach and a Master Certified Coach through the International Coach Federation, Nora also has a successful executive coaching practice located in Chicago. Her clients, most from Fortune 100 companies, value her insights, sense of humor and ability to mix the practical with the spiritual.
Andrew Hearn ajhearn@aol.com
Andrew Hearn is a licensed Psychotherapist and The New York City Director of Family Court Mediation. Andrew maintains a Mediation Practice aptly called Creating Yes as well as his own private psychotherapy practice. Andrew is a Graduate of The Harvard Negotiation Insight Institute. And is growing his business and workplace relations clientèle. You can reach Andrew by e-mailing him at the address above. And we just love his dog Cody…: )
August 3, 2007
Nick Rampley-Sturgeon
www.themoneyseminar.co.uk

Nick Rampley-Sturgeon is an Author, Speaker, and Information Publisher. Join us as we chat with Nick about YOUR RELATIONSHIP WITH MONEY? GET SOME ANSWERS – AND ATTRACT MORE FUNDS – TODAY! Looking for some guidance? Want to see more Cash coming to you? Wondering about the Credit Card and those surprise bills? Nick has created and launched a fresh site around some of his books on the themes of Personal Finance, the Law of Attraction, Manifesting and principles of Abundance. Using years of observation and experience of working with Property Investors and Small Business Owners, the new book gives you the secrets of the successful financial thinking that ordinary people have used to create their intended results. Sign up at the Money Seminar today and you can immediately enjoy being a part of this. Take advantage of the Newsletters, e-Books, Video postcards and Podcasts available to you from the site.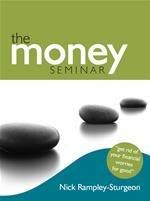 Lisa Mae www.myspace.com/miss_lisamae
Lisa Mae a Poet and Love Bug is a one woman self-created Hugging Missionary. She shares her tales of her first Love, Hugs & Inspiration Campaign and what inspired her to stand outside her comfort zone to Hug complete strangers. And What inspired her to do it again as she kicks of her 2nd Love, Hugs & Inspiration Campaign Journey this August 10th.Be inspired! Make a donation to assist with Lisa's Campaign. Visit her on Myspace.com