We invite you to join us in The Indigo Room Mondays and Fridays at 8-10pm Eastern Time on www.talkshoe.com enter our talkcast ID number 33443. Join us on The Indigo Room Network www.theindigoroom.ning.com
NO PHONE NECESSARY!!! YOU CAN NOW USE SHOE PHONE FREE WITH TALK SHOE LIVE SOFTWARE ALL YOU NEED IS A MIC AND HEADSET, CLICK ON SHOE PHONE WHEN TALK SHOE LIVE LOADS!!!!
We are having a BLAST!!!
On The Indigo Room: Creating Our Reality Show Monday 11/19/07at 8pm Eastern
Manifestation Mondays….Open Forum Listener Participation
Call in tonight and join in 724-444-7444 talkcast ID 33443
Share what u have manifested or what u have percolating…Be inspired or inspire another…It's all about You
Manifestations, Percolations, Appreciations!!!!
Happy Thanksgiving to all of our Indigo Room Friends, Participants and Listeners
Give a listen to The Goddess Factory Moment with Abiola Abrams www.thegoddessfactory.com

November Book of the Month www.becominggod.org
Second Hour: Rampage of Appreciation Game, Todays Rampage of Appreciation is Your talent, for more information on how to play the game. Visit The Indigo Room Network at www.theindigoroom.ning.com click on Groups then click on Games. 17 seconds, tickling our amygdala, word and thought of the day, myspace & website of the day, new music, book of the month, and more..
Make Your Own Indigo Room Annoucement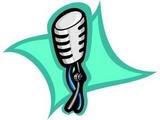 Whether you listen to our show live, are a regular subscriber or occasional down loader you are eligible to your own announcement an possibly have it aired on a future episode.
We invite you to make your own Indigo Room Announcement. Send it in and we may play it on the show. Here is what you do. Record your voice into an mp3 or wave file, no longer than 45 seconds. Create a free profile on our social network www.theindigoroom.ning.com upload your file to the music player on your profile, make sure you check the box to make it available for download, then email us at theindigoroom1@aol.com with Indigo Room Announcement in the subject to let us know it's available. Use your own style and make it fun. Please, just your voice with no additional music or background sounds. Make your Announcement as clear as possible. What to say in your Announcement.
"Welcome to The Indigo Room, where we discuss all things spiritual. We are spiritual beings having human experiences. We Create Our Reality. Life is supposed to be Good. My name is (add your name), I listen to The Indigo Room from (add your country, and city) and I love the Indigo Room because(add your reason why)."
If your announcement is selected we will add it to two live episodes of our show. Have fun and get to creating your announcement
Join our Interactive Show…Chat Talk and Listen
How?
Before The Indigo Room airs, go to www.talkshoe.com and create a FREE account profile, then download the FREE Talkshoe Live Software. Make sure you remember where you saved it & install it. Now you can chat with other Indigo Room friends, listen to the show and talk to us as well as our guests. It's so simple and fun. NEW NEW!!! NO PHONE NECESSARY!!! YOU CAN NOW USE SHOE PHONE FREE WITH TALK SHOE LIVE SOFTWARE ALL YOU NEED IS A MIC AND HEADSET, CLICK ON SHOE PHONE WHEN TALK SHOE LIVE LOADS!!!!
Do you need to download the software to just listen to the show Live? Nope not at all. You can click on the Listen Only link to remain anonymous.
You can listen at your computer or you can call in and listen directly from your phone, where ever you may be in the world…: ) It's that easy. Just dial our call in number 724-444-7444 then enter our Show ID# 33443 and you are connected. Live!!
Got Skype or Gizmo, Xlite or anyother Voip technology? Call in from anywhere in the world and most times for free with no long distance charges. Our SIP # is 123@66.212.134.192 enter our Show ID#33443 and your pin you created with your profile and you are in.
So don't forget to Join Us Weekly Mondays and Fridays 8 – 10pm Eastern Time, The Indigo Room on www.talkshoe.com
Peace and Light
Sydney Chase, Host
Diana Kessler, Executive Producer
***********