Tonight's Topic Affirmations why they work & why they don't
Tonight we chat with Coach Wendy about affirmations and why they work so well sometimes and have no effect other times and what is so important about them being in vibrational harmony with what you believe is possible.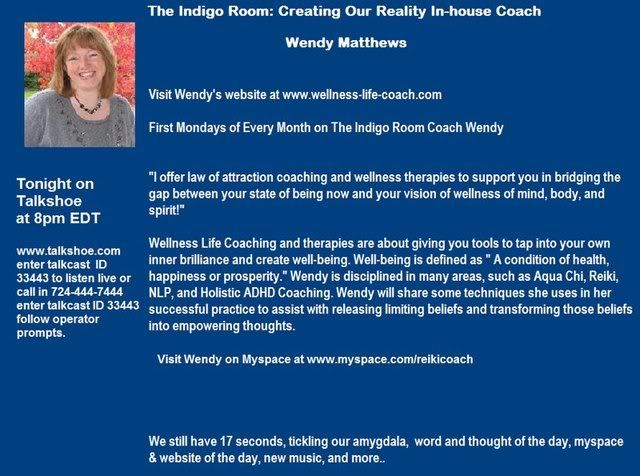 Visit Wendy online at www.wellness-life-coach.com
and on Myspace at www.myspace.com/reikicoach
Second hour open forum as we talk about process 22 and chapter 1 in the book Ask and It is Given by Esther & Jerry Hicks. www.abraham-hicks.com The new website for the show is now open at http://theindigoroom.webs.com a portal for all Indigo Room sites on the web.