On The Indigo Room: Creating Our Reality Show Monday 7/21/08 at 8:00pm Eastern
OUR GUEST THE FIRST HOUR
Alyce Paynewww.thetateacher.com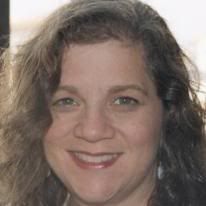 Alyce Payne is a ThetaTeacher and ThetaHealer. Tonight Alyce's focus will be on Physical Health and Well-Being. Join us as she walks us through receiving those delicious downloads from Source for our Health and Well Being.
Alyce teaches many classes based on Thetahealing™, the Law of Attraction, Meditation, Angel Guidance Experiences and Gemstones: all of these classes are unique and designed for the individual or group. To find out about new classes Alyce is Teaching please visit her website as she is also our sponsor thank you Alyce.
www.thetateacher.com
SECOND HOUR:
Ask & It is Given Book Discussion…CALL IN 724-444-7444 TALKCAST ID 33443
During our first hour we pick up where we left off with our open forum as we continue the book discussion of Ask and It is Given by Esther & Jerry Hicks. www.abraham-hicks.com
New Music, 17 Seconds, Good News, tickling our amygdala, and more.
WORD OF THE MONTH–HOPEFUL—
SONG OF THE MONTH–MY TIME–KINDRED THE FAMILY SOUL www.myspace.com/kindredthefamilysoulspace