On The Indigo Room: Creating Our Reality Show Monday 7/14/08 at 8:00pm Eastern
FIRST HOUR
Ask & It is Given Book Discussion…CALL IN 724-444-7444 TALKCAST ID 33443
During our first hour we pick up where we left off with our open forum as we continue the book discussion of Ask and It is Given by Esther & Jerry Hicks. www.abraham-hicks.com Chapter 10, Three Steps To Whatever You Want to
Be, Do and Have plus Process 13, Which Thought Feels Better?
OUR GUEST THE SECOND HOUR:
Alicia Cramer

http://www.hatherapies.com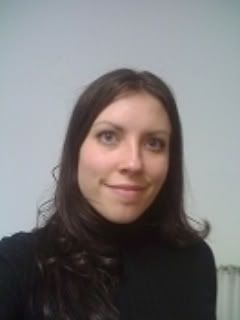 Alicia Cramer is a Holistic Health Practitioner, EFT Practitioner.
What is EFT. EFT is short for Emotional Freedom Techniques which is a form of psychological acupressure that used light tapping instead of needles to stimulate traditional Chinese acupuncture points. FT technique balances the energy system and appears to relieve psychological stress and physiological pain. Restoring the balance of the energy system allows the body and mind to resume their natural healing abilities. EFT is safe, easy to apply, and is non-invasive. EFT has been clinically proven effective (over 80%) for: * Stress* Depression* Anxiety* Fears* Phobias* Trauma* Abuse* Grief* Addictive Cravings* and hundreds of physical symptoms.
Alicia works with individuals to improve themselves and the quality of their lives. In spite of some very difficult emotional issues and poor decisions earlier in her 20's, she found Energy Healing which literally transformed her life and past emotional instabilities.
Alicia's background include the areas of Emotional Freedom Techniques, Quantum Touch, Body Talk Access, the use of Universal Life Energy also referred to as Chi, Prana, or Life Force for healing, the operation of the Conscious and Subconscious Mind, Spirituality and various techniques for self healing and self empowerment.
Alicia has a Doctor of Divinity from ULC, she is an Ordained Minister . Her work is based on a foundation of spirituality, but with no religious affiliation. Her philosophy is that each individual walks their own unique spiritual path.
JULY TOPIC PHYSICAL HEALTH & WELL-BEING
WORD OF THE MONTH–HOPEFUL—
Allow yourself to feel hopeful that you will be able to find better feeling thoughts for subjects, people, situations that are important to you. For the next month allow that word to ruminate in your thoughts and mind….see if you can find ways to feel hopeful about even feeling hopeful.
SONG OF THE MONTH–MY TIME–KINDRED THE FAMILY SOUL ww.myspace.com/kindredthefamilysoulspace
The Indigo Room Profile Song at www.myspace.com/theindigoroom also to purchase this album go to www.hiddenbeach.com, scroll down the home page to listen for free.
My Time is a delicious song to listen to, to start your day!! Some of the lyrics below:
I'm rich in love,
I'm rich in peace,
I'm rich in hope,
I'm rich in me.
I'm ready,
This is my time
All that I hope for
It's mine.
JOIN US THIS MONTH IN OUR CHAT ROOM LIVE www.talkshoe.com
All of our listeners who join us live in our chat room, ALL Mondays this Month, will be given a Special Anniversary Gift. It's our way of sayingTHANK YOU for all of your support, encouragement, laughter, and blessings.
TO CALL IN DIAL 724-444-7444 ENTER TALKCAST ID # 33443 OR YOU CAN USE SHOE PHONE FREE WITH TALK SHOE LIVE SOFTWARE ALL YOU NEED IS A MIC AND HEADSET, CLICK ON SHOE PHONE WHEN TALK SHOE LIVE LOADS!!!!
An Interactive Show…Chat Talk and Listen Go to www.talkshoe.com and Join US Live!!!!
You can listen at your computer or you can call in and listen directly from your phone, where ever you may be in the world…: ) It's that easy. In The US dial the Talkshoe call in number 724-444-7444 then enter the talkcast ID# 33443 follow operator prompts & you are connected. Live!!
Got Skype or Gizmo, Xlite or anyother Voip technology? Our SIP # is 123@66.212.134.192 enter our Show ID#33443
Join Us Weekly on Mondays 8 – 10pm Eastern Time, The Indigo Room on www.talkshoe.com
The Indigo Room Website http://theindigoroom.webs.com
Get Your Indigo Room T-shirtat The Indigo Room: Shoppe & Emporium is now open on CafePress Click the link Below