Click Here for Episode -34

Ford
www.becominggod.org
Ford isn't your father's music producer. The 37 year old writer and producer works in the genre of today's most popular electric dance music. Highly regarded as Americas Top producer of commercial dance music, his anthems have become the crescendo of every Radio Mixshow & Dj set. With his name on over 20 million records worldwide and 17 Gold and Platinum production credits to date, Ford now sets his sights on the literary world, this is short after completing his latest musical project (appropriately named "Charmed Life") with none other than Mick Jaggar.
Like a song bouncing to a different beat, Ford has changed gears and written his first book, "Becoming God." (Drof Publishing) – which is, believe it or not – a mind blowing guide to Spiritual Enlightenment, Awareness of Being and Ultimate Reality through a close examination of today's most cutting edge science and technologies. Ford has connected the dots between Science, Spirituality, Religion and Psychology that only a true artist of his creative vision could have put together. Ford has also written
companion music to the book. (of course).
Ford began his writing career because he wanted to find the answers to his own questions. His research led him to conclude that consciousness itself holds the answers to man's most profound questions, and that far from being mutually exclusive, Science and Religion are hand in glove. The real heart of the story is learning who is wearing the glove!
This beautifully written book unabashedly begins by telling you what it is not, and then step-by-step takes you through the rational that leads to discoveries that defy you to say it isn't so! Based on cutting edge scientific studies and philosophies that have only begun to be pondered over, "Becoming God" is a must read companion book to "What The Bleep Do We Know", "The Secret", any Deepak Chopra or Wayne Dyer. Currently, Ford's book is #2 on the bestseller list this week on www.lulu.com. and rising, as his words are affirmed "We can change the world by inspiring one person at a time".
FAQ:
Q: How is this book different from "The Secret" and "What The Bleep Do We Know?"
A: This book goes way beyond those ideas. Not only does this book explore the principles of The Law of Attraction, and other Visualization techniques, this book explains to you the scientific principles behind these seemingly impossible ideas. By understanding the mechanics of how and why these techniques work, you will be able to utilize your abilities beyond anything you have ever imagined possible. This is something no book has ever attempted before. By understanding the process by which these techniques work you will be able to better develop them for yourself making the practice far more effective and easier to achieve.
But more importantly, this book dives deep into the philosophy that makes these techniques possible. With new understanding of the true nature of reality, this book will take you on a mind numbing journey closely examining the essence of "The Self" and The Ultimate Awareness of our divinity. By the end of this book you will know who and what God is and understand your true purpose in life.
Second Hour
Our Book of the Month is Ask & It is Given by Esther and Jerry Hicks. www.abraham-hicks.com Have fun with us as we play 17 seconds. Hear some Good News, Birthday Shoutouts, our website & myspace pick of the Day and more.
The Music on tonights show 10/12/07

David Satori

"Before They Came" (mp3)
from "Music from the New Edge – Vol. 01"
(Cyberset Music)

Buy at iTunes Music Store

Buy at Rhapsody

Buy at eMusic

More On This Album
Make Your Own Indigo Room Announcement This Month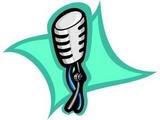 Whether you listen to our show live, are a regular subscriber or occasional down loader you are eligible to your own announcement an possibly have it aired on a future episode. For more information click here