DATING, MATING & LOA RELATIONSHIPS EXPOSED
They are back Dr. Heidi Bilonick and Patrick West from RELATIONSHIPS EXPOSED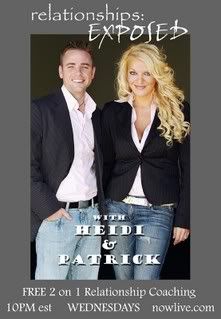 Heidi Bilonick on MYSPACE or visit her website at www.youandimproved.org
Patrick West on MYSPACE or visit his website at www.life2dreams.com
Relationships Exposed an Online Radio
Show Hosted by two Premier Relationship Coaches. Heidi Bilonick and Patrick West are joining us tonight to share their wisdom.
We are EXPANDING our conversation with them about using Law of Attraction in your quest for a mate from the male perspective and the female perspective, both spectrums. This is the radio show that tells it like it is, in relationships, … including tips and secrets to fulfilling the relationship you want.
ABIOLA ABRAMS OF THE GODDESS FACTORY THE FIFTH SCROLL, HARMONY
The Goddess Factory Moment with Abiola Abrams. www.thegoddessfactory.com


Second hour, rampage, Doubt & Procrastination a Good thing? 17 seconds, tickling our amygdala, Book of the Month and more…
Make Your Own Indigo Room Annoucement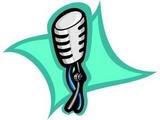 THANK YOU TO DALE DICKINS FROM MELBOURNE AUSTRALIA FOR YOUR INDIGO ROOM ANNOUNCEMENT AIRED TONIGHT & 10/26/07 www.madinmelbourne.com.au

The Music on tonights show 10/29/07

Omar Akram

"Seven Secrets" (mp3)
from "Secret Journey"
(REAL MUSIC)
More On This Album