Spiritual Expeditions with Earth Summit LLC.
Dolores Mannix Your Tour Guide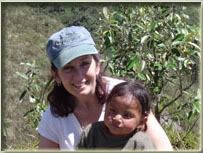 Dolores Mannix has been interpreting, counseling and facilitating groups for 20 years. She has studied various cultural forms of shamanism over the years with many gifted teachers through extensive travels to Ecuador and Peru. Earth Summit, LLC was established as a vehicle to bring forth teachings that foster spiritual development, and bring people together in community on our journey home to ourselves. " I believe that true power, wisdom and Divine Love reside within each of us, that we are all brothers and sisters, interconnected with all living beings, including the rocks, plants and animals of Mother Earth." Visit Earth Summit at www.earthsummitllc.comfor more information on how to book a trip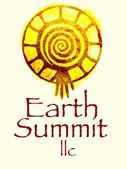 Earth Summit, LLC works closely with indigenous elders and teachers from around the world to facilitate retreats, workshops, cultural programs and expeditions that foster spiritual development and bring people together in community. The teachings reflect varied traditions and beliefs. We honor and embrace the different ways we walk our spiritual paths as we acknowledge and celebrate our oneness.

November Book of the Month www.becominggod.org

The Music on tonights show 11/9/07

Sounds of Spirit

"Moon over the Valley" (mp3)
from "Vito Balance"
(TOOST Music)
Buy at iTunes Music Store

Buy at Rhapsody

More On This Album